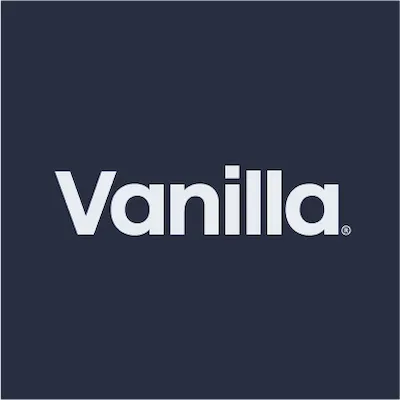 Vanilla
Millennials and Estate Planning: What advisors should know
How millennials think about wealth management—including estate planning
Millennials take their financial lives seriously—and they're ready to enlist the experts to help.
The past few years have seen a lot of change in the financial lives of millennials. The generation born between 1981 and 1996 is approaching their peak earning years and hitting major milestones from having kids to buying houses to starting businesses. According to one report, there are more than 618,000 millennial millionaires in the United States. And with the Great Wealth Transfer on the horizon, millennials are poised to inherit another $68 trillion from their Baby Boomer parents in the coming decades.
All this change has millennials thinking about the future—including their legacy. In fact, high-net-worth millennials are more likely to be thinking about legacy planning than those in older generations. A study by Northwestern Mutual found that 58% of HNW millennials have fully formed estate plans—more than either Baby Boomers or Generation X.
The door is wide open for advisors to step in and help millennials handle everything from planning for retirement to building or refining their estate plan. According to a study by Nationwide, 75% of millennials with investable assets over $100,000 worked with an advisor in 2020—up from 50% in 2016. Another survey found that "nearly half (49%) of millennials who do not currently work with a financial advisor are planning or considering starting to work with one this year."
But working with this generation will require a different approach than the generations that have come before. Below, we outline what advisors should know about the newest generation of wealth management clients—and what it means for their estate planning needs in particular.
They already have a financial plan—including an estate plan
Millennials may be less than halfway through their lives, but they have seen more than their fair share of financial turbulence. From the Great Recession, which hit just as many of them were entering the workforce to the COVID-19 pandemic, the lives of millennials have been marked by financial upheaval.
Far from letting that upheaval discourage them, they're using it as motivation to make sure they have a financial plan in place. In fact, millennials are more likely to have a financial plan than older generations. According to research by D.A. Davidson & Co., 59% of millennials have a documented financial strategy, compared to 43% of Gen X and just 37% of Baby Boomers.
'58% of HNW millennials have fully formed estate plans.'
As we've seen, millennials' propensity for planning extends to estate planning. But while they may have estate plans in place, millennials also have concerns about how effective their plan will be when the time comes to put it in action. According to the Northwestern Mutual study, more than ninety percent of millennials with estate plans in place "worry about their wealth transfer plans." Among their concerns:
"Will my estate plan perform as intended?"

"Are these wealth transfers being executed in the most tax-efficient manner?"

"Will the recipients have the financial savvy to preserve and grow the family's wealth?"
Millennials will also likely need to revisit their estate plans as their financial lives continue to evolve over the coming decades. Having children, starting businesses, getting married and getting divorced—millennials are hitting all of these financial milestones, and all are events that call for creating an estate plan, or revisiting a plan that's already in place.
There's a clear opportunity for advisors to help millennial clients understand their estate plan, and provide peace of mind that everything is working as it should. But as we'll see, if advisors truly want to meet millennials where they are on the estate planning front, it will take a more tech-forward approach.
They're digital-first—but not digital-only
Millennials are the first generation to grow up with the Internet. That has a variety of implications for how they engage with financial information— and how they want their financial advisors to engage with them.
Social media has played a central role in the lives of millennials since their college years and earlier, and that extends to their financial lives. 62% of millennials are getting their advice online or from social media, according to a recent survey from the National Association of Personal Financial Advisors.
But while millennials may be digital-first when it comes to seeking out financial information, that doesn't mean they're digital only. According to Gartner, "most HNW millennials like to start their journey on digital channels and then validate the information they've found with the help of advisors."
'83% of high-net-worth millennials cite better coordination between digital tools and financial advisors as a top priority.'
Millennials may not be replacing humans with technology when it comes to financial planning, but it is important to them that the humans and technology in their financial lives work well together. According to the Wealthramp survey, 83% of high-net-worth millennials cite "better coordination between digital tools and robo-advisors and their financial advisors" as a top priority when selecting an advisor to work with.
There's room for improvement on this front when it comes to estate planning, in particular. According to research by Kitces, less than 20% of advisors have adopted a software solution for estate planning—which could present a stumbling block to working with technology-minded millennials.
A tool like Vanilla can help advisors provide millennials with the tech-enabled experience they expect. For more information on how Vanilla is enabling the estate planning process, get in touch.
They're open to working with advisors—but they have concerns
Millennials may be open to working with financial advisors, but they have reservations as well—especially when it comes to advisors' value, and whether their advisors truly understand them and their interests.
According to research by Accenture, millennials "do not believe advisors provide sufficient value for what they charge." Perhaps as a result of this skepticism, millennials are more price-conscious than other generations, and more likely to regularly discuss their advisors' fees.
Millennials' hesitation about working with advisors extends to how their advisors interact with them personally. According to the Accenture data, less than a third of millennials who work with an advisor "feel their advisor takes the time to get to know them." Meanwhile, 57% think their advisor "is only motivated to make money for themselves and their employer."
What can advisors do to reassure skeptical millennials of their value, and that they have their best interests at heart? On the fees side of things, Betterment general manager Jon Mauney recommends "a more flexible approach" built around a menu of prices, as opposed to the "one-size-fits-all" percentage based on assets under management that is common today. Diversifying your service offering to give clients a broader range of options to choose from—such as estate planning—can scratch the millennial itch for greater personalization as well.
Above all, Nationwide Retirement Institute SVP Kristi Rodriguez told CNBC, advisors need to go above and beyond to show millennials that they understand, not only their money, but the meaning behind it. "They want you to truly understand their 'why.'"
Understanding millennials' "why" extends to their estate plan. Do they have children they want to be sure to provide for? Are there particular causes they want to support? Do they run a business they want to ensure lives on? Understanding these details will help you develop a personalized plan that shows you understand your millennial clients and what matters most to them.
Be the financial ally the next generation needs
When talking about millennials, it's all too easy to fall back on stereotypes. But if we look at the research, the true picture of millennials' financial lives and the role that advisors play starts to come into focus.
Millennials are looking for advisor support—but they want to know that their advisor understands them, their goals, and what money ultimately means to them. They're digital natives who are comfortable using technology—but they see that technology as a compliment, not a replacement, to human advice. They have clear plans in place for their financial future—including what they want their legacy to be—but they're seeking reassurance that those plans will stand the test of time.
A tool like Vanilla can play a crucial role in ensuring that millennial clients understand the estate portion of their financial plan—and what changes need to be made as their financial picture changes over time. For more information about how Vanilla can support you and clients of all generations, including millennials, get in touch.
Deepen relationships with all of your clients
This article is for educational purposes only and should not be considered legal advice. If you feel that the information in this article is pertinent to your situation, you may wish to consult a qualified attorney for advice tailored to your circumstances.
Be the first to know the latest news, product updates, and more from Vanilla
Ready to get started?
Deliver a whole new client conversation experience
Talk to our sales team today.