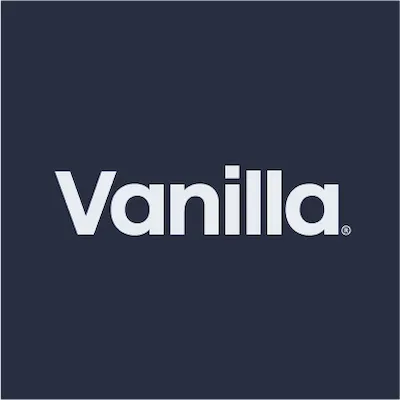 Vanilla
Estate planning platform Vanilla named finalist in InvestmentNews' 2021 Innovation Awards
February 8, 2021. New York, New York.—InvestmentNews has recognized Vanilla as a 2021 Innovation Award finalist. Vanilla, along with twelve other firms, were chosen as finalists from several hundred nominations by a committee of InvestmentNews representatives. The judges recognized firms for their creative and novel systems that help financial advisors take care of their clients, run their businesses, and boost client outcomes.
'Show your clients you care about more than their money.'

— VANILLA
Each of the advisors, executives, and firms who made the fifth annual InvestmentNews Icons and Innovators list were chosen from a rigorous selection process designed to identify individuals and firms that contributed profoundly and consistently to the advancement of the financial advice profession and for conceiving new ideas and tools that have propelled the industry forward.
Among them is Vanilla—a Wealth and Estate Intelligence platform that allows advisors to unlock new value through estate planning and deliver the ultimate client deliverable. From comprehensive wealth and estate intelligence, ongoing monitoring of a client's estate, translating complex concepts into simple visualizations, to a re-imagined document generation process—Vanilla brings estate planning to life.
"The thirteen finance industry firms recognized as this year's Innovation Award finalists have led significant changes that are transforming the financial advice industry," said George Moriarty, Chief Content Officer of InvestmentNews. "We hope their stories will inspire others to bring forward the next big ideas."
This year's Innovation Summit and awards ceremony will be held Nov. 16. Vanilla will be honored along with the other individuals and firm finalists, and the summit will include panel discussions, TED-style talks, and gathering the industry's biggest names and brightest minds, along with an award session.
"The thirteen Innovation Award firm finalists are introducing creative and effective solutions to some of the industry's most challenging questions," said Moriarty. "As our profession continues to evolve, it is more important than ever to embrace the power of innovation."
To learn more about Vanilla, and the other finalists and winners, please go to https://iconsandinnovators.com/innovation-firms/ for more information.
About InvestmentNews
InvestmentNews is the leading source for news, analysis, and information essential to the financial advisory community. Since 1998, our standard of editorial excellence and deep industry knowledge has allowed us to educate, inform and engage the most influential financial advisors. Through our weekly newspaper, website, newsletters, research, events, videos, and webcasts, InvestmentNews provides exclusive and up-to-the-minute news, as well as actionable intelligence, that empowers financial advisors to serve their clients and run their businesses more effectively whenever, however, and wherever they need it. InvestmentNews' headquarters is located in New York, with an office in Washington D.C. InvestmentNews is part of London-based Bonhill Group plc.
About Vanilla
Vanilla is a Wealth and Estate Intelligence platform that allows advisors to unlock new value through estate planning and deliver the ultimate client deliverable. Vanilla has built a platform with the goal of reinventing the estate planning experience, end-to-end. From robust and easy-to-understand visualizations of complex estates, efficient document preparation, detailed diagrams of how assets transfer to future generations, to ongoing estate administration and monitoring, Vanilla continues to create a new way to show value for advisors and their clients.
Learn how Vanilla works
This article is for educational purposes only and should not be considered legal advice. If you feel that the information in this article is pertinent to your situation, you may wish to consult a qualified attorney for advice tailored to your circumstances.
Be the first to know the latest news, product updates, and more from Vanilla
Ready to get started?
Deliver a whole new client conversation experience
Talk to our sales team today.